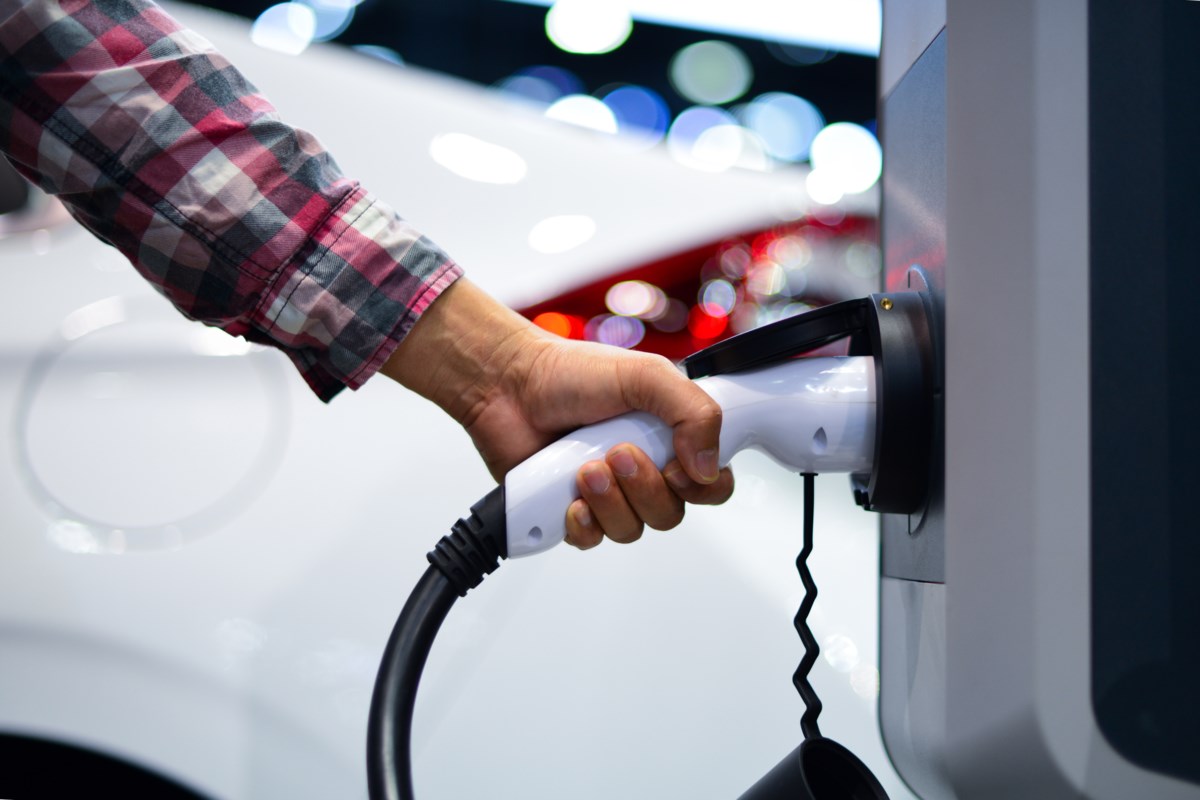 Why are electric vehicles so popular in British Columbia?
In British Columbia, the rate of electric vehicle sales again exceeds all other Canadian provinces and all US states, according to a new government report.
British Columbians are switching from gas-powered cars to electric vehicles at a faster rate than anywhere in North America, according to a new report from the province.
According to the 2021 zero-emission vehicle update released on Friday.
Mark Zacharias, special adviser to Simon Fraser University's Clean Energy Canada research group, says that's nearly double the sales seen in California and Quebec, the second and third hottest jurisdictions in North America for sales of electric vehicles.
By volume of sales, California accounted for almost half of all electric vehicle sales in the United States, while Quebec and British Columbia together accounted for 80% of sales in Canada.
In British Columbia, the number of electric vehicles registered rose to 80,000 from just under 56,000 a year earlier, an increase of almost 44% in one year.
Zacharias says the numbers aren't surprising.
"In all cases and in all categories, electric vehicles are cheaper throughout life," he said.
According to the Ministry of Energy, Mines and Low-Carbon Innovation, the average owner of an electric vehicle in British Columbia saves between $1,800 and $2,500 a year by ditching their gas-powered car. , and even more so in the long term due to lower maintenance costs.
HOW MUCH WILL I SAVE IF I BUY AN ELECTRIC VEHICLE?
Consider an analysis released earlier this week by Clean Energy Canada, which found that a gas-powered 2022 Toyota Corolla is 54% more expensive over its life than an electric Chevy Bolt.
At just over $21,000 new, the Corolla costs just under half the price of a new Bolt. But with half the cost of maintenance and just $8 to fully charge the Bolt in British Columbia, owners of the electric vehicle would save nearly $30,000 over the life of the car, according to the study.
"You don't need all the changes, you'll have fewer brake changes – it all adds up over time," Zacharias said. "So if you're planning on keeping your car for eight or 10 years, you should definitely consider an electric car."
Choose the electric Chevy over the gas-powered Toyota, and an owner driving 20,000 miles a year would also reduce their annual carbon footprint by 3.3 tonnes of greenhouse gas emissions.
In another example, Clean Energy Canada found that the electric Hyundai Kona, the second best-selling electric vehicle in Canada in 2021, costs $15,000 less to own over the life of the vehicle than the gas-powered Kona.
"If gas prices were to average $2, as we saw in parts of Canada last month, the electric Kona is $24,000 cheaper to own than the gas-powered Kona," the report concludes. report.
And while list prices may still turn away potential EV buyers, Zacharias says federal and provincial subsidies have done a good job of encouraging early adopters to make the switch.
Currently, Ottawa is offering a $5,000 rebate to anyone looking to purchase an electric vehicle with a base price of less than $45,000. But several provinces offer additional incentives, leading Clean Energy Canada to describe the country's rebate system as "a tale of two Canadas."
At the top, Quebec offers a combined rebate of $13,000 on electric vehicles, while in the Prairie provinces that amount drops to $5,000.
In British Columbia, where the province has provided more than $173 million in electric vehicle rebates for light vehicles since 2015, someone looking to buy an electric car can get up to $8,000 in rebates.
And while some are anxiously waiting to see if the federal government will include rebates for used electric vehicles in this budget – something the Liberals promised during last year's election campaign – the government of Colombia Columbia is already waiving provincial sales tax (PST) for used electric vehicles. EV.
THE GROWTH IN THE COST OF FOSSIL FUELS
The numbers come at a volatile time for fossil fuel prices. With the invasion of Ukraine at the end of February, Russia, the world's third largest oil producer, was subjected to a series of sanctions.
Gasoline prices have skyrocketed in Metro Vancouver to prices not seen elsewhere in North America. Several Canadian provinces have responded with one-time payments to lower the price at the pump.
At the same time, the national price for greenhouse gas emissions jumped to $10 a tonne on April 1 — an expected increase that brings the total price to $50 a tonne, or an additional 11 cents per liter of gasoline. .
The federal tax applies directly in Alberta, Saskatchewan, Manitoba and Ontario, but British Columbia also increased its provincial carbon tax on Friday to stay in line with the federal benchmark.
All of these sticks keeping drivers away from gas-powered cars come as the auto industry nears a crossroads.
WHEN WILL ELECTRIC VEHICLES COST THE SAME AS A GASOLINE CAR?
As part of BC's climate action plan, the province has set specific dates to phase out the sale of fossil-fuel cars.
By 2026, 26% of new light-duty vehicles sold in British Columbia will be required to use zero-emission technology. By 2030, that figure will jump to 90%, and by 2035, all vehicles in the light-duty category will have to be electric, hydrogen, or some other zero-emission technology.
While it might be hard to imagine millions of gas-powered vehicles being replaced so quickly by their electric equivalent, consider this: The business calculus of major automakers is changing rapidly.
A sign of the electric tide to come, in January 2021, General Motors pledged to go all-electric by 2035. Since then, several other manufacturers have followed suit.
Expensive subsidies won't last forever, and they won't need them. In purely commercial terms, the tipping point will come when electric vehicles reach cost parity with gasoline-powered cars, experts say.
Zacharias says manufacturing costs are falling so rapidly that the list price of a new electric vehicle and a gas-powered vehicle is expected to reach parity between 2025 and 2030.
Batteries are by far the most expensive part of an electric vehicle, and reducing their cost means making them more efficient. Once batteries can produce a kilowatt-hour of power for $100, electric vehicles will almost certainly reach parity, according to Bloomberg.
As Werner Antweiler, a professor of energy economics at the University of British Columbia, puts it: "As long as electric cars are cheaper than gas-powered cars, it's a no-brainer. We come to this point.
But Zacharias says there have been delays in those predictions.
Last year, average battery prices fell to $132/kWh from $140/kWh in 2020, according to BloombergNEF's annual battery price survey. This represents a drop of 6%, and although substantial, it is less than the 9% drop from the previous year.
The Bloomberg report says this is largely the result of supply chain shocks to raw materials such as lithium, cobalt and nickel, key components used in electric vehicle batteries.
The COVID-19 pandemic has revealed that establishing reliable supply chains is not a given. The solution, Zacharias says, is to create Canada's own national supply chains, from mining major metals and minerals to manufacturing the batteries and electric vehicles they power.
"And at the end of their life, these vehicles are recycled in Canada and all the metals can be reused and recovered," he added.
The industry is already moving in that direction, Zacharias said. He points to an announcement last week that South Korean battery maker LG Energy Solutions would partner with US-European automaker Stellantis to pour $5 billion into a battery manufacturing plant in Windsor, Ontario.
A GROWING CHARGING NETWORK
Another obstacle to electrifying the way we drive is partly psychological and partly practical: will our electric vehicle die halfway through our roadtrip? Am I going to run out of juice on the side of the highway?
Overcoming this EV "range anxiety," as it is called, will likely improve as governments and industry build their EV charging network.
The average range of an electric vehicle currently on sale in Canada is already around 400 kilometres.
On the charging front, British Columbia has more than 3,000 public electric vehicle charging stations. This includes 2,399 level 2 public charging stations, an increase of 12.8% compared to 2020.
The number of public fast-charging stations in the province, meanwhile, soared by a third to 720 at the end of 2021, from 480 the previous year.
At home, British Columbians installed another 2,520 electric vehicle charging stations, while just under 300 charging stations were installed in workplaces and multi-unit residential buildings.
In total, British Columbia has built approximately 60% of the province's core network of fast-charging sites.
"We are improving," says Zacharias.
Despite the persistent gaps, the number of Canadians considering an electric vehicle has reached a strong majority.
As part of Clean Energy Canada's report this week, Abacus polled Canadians asking how they felt about owning an electric car: 19% said they liked the idea, 31% said they were interested and 29% said they were open. to that.
Combined, almost 80% said they would consider buying an electric vehicle as their next car.