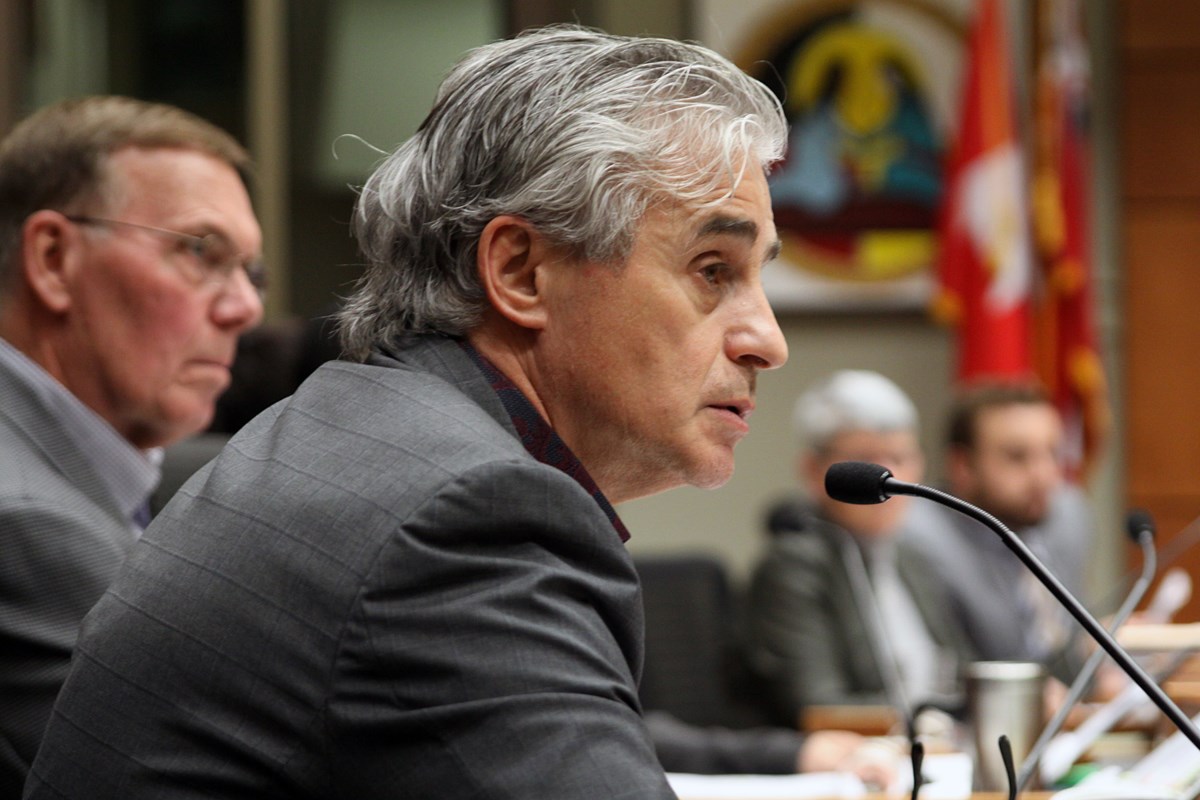 Thunder Bay joins campaign against Quebec's Bill 21
The city will lobby the federal government to challenge legislation that limits religious expression by public officials.
THUNDER BAY – The City of Thunder Bay will join a growing list of Canadian municipalities expressing their opposition to Quebec's Bill 21.
A recommendation to take a stand from the city's anti-racism and respect advisory committee was unanimously approved by city council on Monday.
Provincial law prohibits public officials, including teachers, police officers and judges, from wearing religious symbols such as hijabs, yarmulkes and turbans at work.
Mayor Bill Mauro endorsed the motion, calling on the federal government to do what it can to oppose Bill 21 in court – something he has chosen not to do since the bill was introduced. in 2019.
"The movement is to see what is possible and to encourage at least the federal government to assume this and challenge the decision made by Quebec which is in direct contradiction to the human rights code," Mauro said.
Last year, Mauro backed a call by Brampton Mayor Patrick Brown for Ontario Big City Mayors (OBCM) to condemn the bill.
The Anti-Racism and Respect Committee unanimously recommended that further action be taken. President Jason Veltri said the bill clearly violates the Canadian Charter of Rights and Freedomsand should therefore be of concern to all Canadians.
There has been no movement at the council to contribute funds to a legal challenge launched by the National Council of Canadian Muslims, the World Organization of Sikhs of Canada and the Canadian Civil Liberties Association, which Veltri had hoped to see. .
Cities like Toronto, Brampton, London and Victoria have contributed to this cause. Thunder Bay will join others, including Winnipeg, Calgary and Montreal, in symbolically expressing its disapproval.
This will take the form of a letter urging the federal government to challenge Bill 21 in court. The city will also ask the Canadian Coalition of Inclusive Municipalities, of which it is a member, to create a national campaign against the bill.
A motion approving these actions passed unanimously with the support of councillors. Aiello, Bentz, Foulds, Hamilton, Johnson, Oliver, You and Mayor Mauro. All other councilors were absent on Monday.
Support is not necessarily welcome inside Quebec, even by opponents of Bill 21. Mayor Valérie Plante of Montreal is among those who say the intervention of English-speaking cities could be less than useful.
Bill 21 was passed in 2019 but sparked renewed public debate after a teacher from Chelsea, Que., was reassigned because of her hijab late last year.