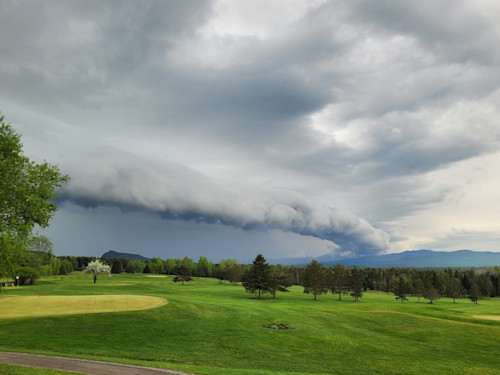 The Weather Network – Storms sweep over southern Quebec, New Brunswick
---
A cold front is crossing southern Quebec bringing scattered showers and thunderstorms to the region. In the late afternoon and evening, storms will roll over northwestern New Brunswick. The main threat will be small hail and some locally strong gusts of wind. To learn more about the weather in Quebec and New Brunswick, read below.
---
A cold front crossing Quebec and New Brunswick will trigger thunderstorms this afternoon and evening.
The areas along the St. Lawrence River and the Eastern Townships, including Montreal, Rimouski and Quebec, will see the most activity. Scattered thunderstorms are expected to bubble up around noon and track east through the afternoon.
Some storms are also expected to develop along the Gaspé Peninsula and then move into extreme northwest New Brunswick in the late afternoon and early evening.
Storms will continue to migrate southeast into Maine and central New Brunswick into the evening.
"Storms could become more linear along the cold front as it moves through New Brunswick," said Kelly Sonnenburg, meteorologist at The Weather Network. "Most storms are expected to remain non-violent in nature; however, some isolated storms may become stronger." The main threat associated with these storms would be strong gusts of wind, heavy rain and small hail.
For the full prediction, watch the video above.