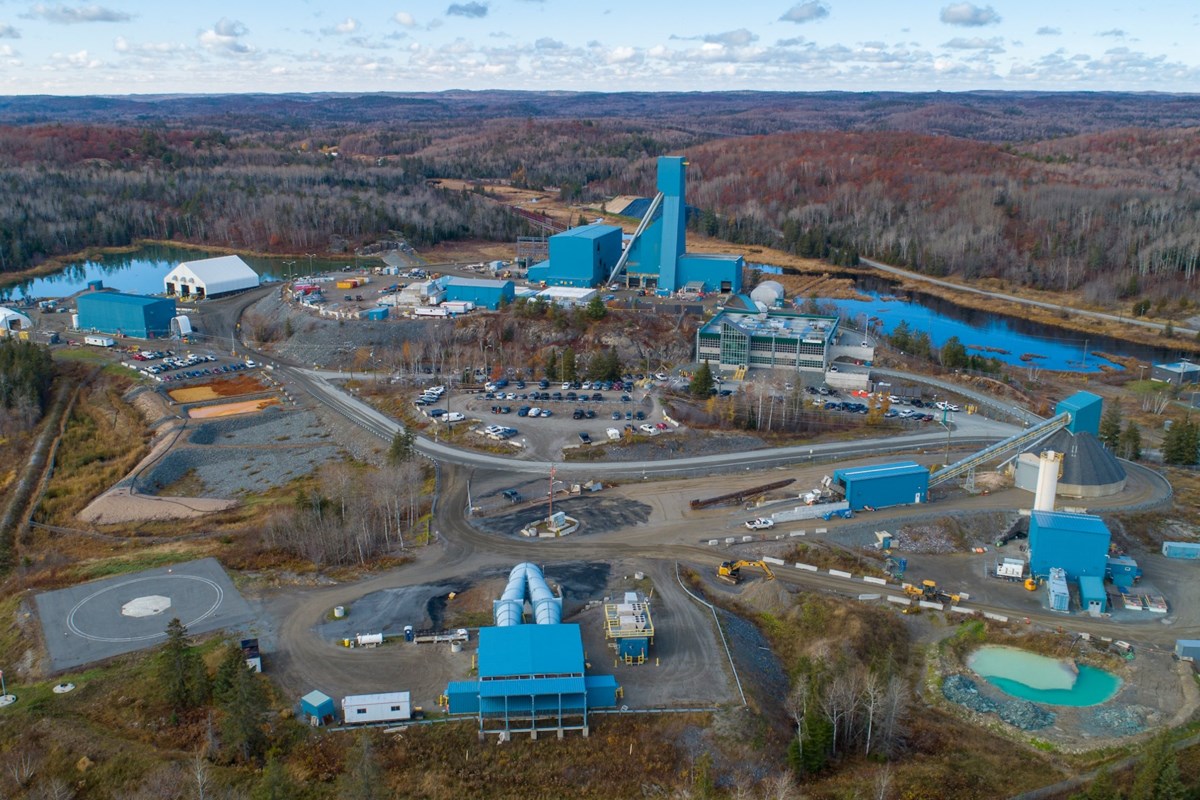 Sudbury Steelworkers support nickel supply deal between Vale and GM
Nickel mined in Canada will go into General Motors electric vehicles from 2026
The nickel sulphate supply agreement reached last week between Vale and General Motors (GM) is being welcomed by the United Steelworkers (USW) union in Sudbury.
USW 6500 issued a press release supporting the signing of a term sheet that will see nickel mined from Canadian operations in Sudbury, Voisey's Bay, NL and Thompson, Man. will head towards Vale's proposed nickel processing plant in Bécancour, Quebec.
"Steelworkers are essential members of the communities in which we live. As a union, we strive to support and give back to our communities and that is made possible when our jobs are supported," Nick Larochelle, President of Steelworkers Local 6500, said in the statement. . Local 6500 represents 2,700 mine, mill and smelter workers in Sudbury.
"I am delighted that this contract between Vale and General Motors supports and protects good local union jobs while creating new jobs at the same time. I am confident that our members are up to the challenge and will rise to the challenge," added Myles Sullivan, District 6 Director (Ontario and Atlantic Canada) in a statement.
Under the terms of the agreement, Vale will supply 25,000 tons of battery-grade nickel sulfate per year for use in GM's Ultium battery cathodes, which will go into electric vehicles like the Chevrolet Silverado, Blazer, Equinox, Cadillac LYRIQ , GMC Sierra and the GMC Hummer and SUV, according to GM's press release last week. This amount of nickel will power approximately 350,000 electric vehicles per year.
Deliveries are expected to begin in the second half of 2026, according to GM.
Nickel is one of the critical metals used in the manufacture of batteries for electric vehicles.
The GM-Vale supply deal is part of a growing North American movement of 'offshoring' by automakers and battery makers to secure domestic supply chains, sometimes striking off-take deals directly with mining companies. Rock Tech Lithium, owner of a lithium mine project in northwestern Ontario, entered into a supply agreement with Mercedes-Benz last summer.
Bécancour, a town of about 12,800 between Montreal and Quebec, calls itself "Lithium Battery Valley" with its growing industrial park aimed at supplying automakers with the advanced materials needed for electric vehicles.
The Brazilian company Vale SA announced in June its intention to build a nickel sulphate plant there which would produce 25,000 tonnes of the treated material needed to manufacture nickel-based lithium-ion batteries.
Electra Battery Materials could join them in Bécancour. The Toronto company, which is renovating and expanding a refinery in Temiskaming to start cobalt production next spring, is considering setting up a second refinery in Bécancour at the invitation of the Quebec government.