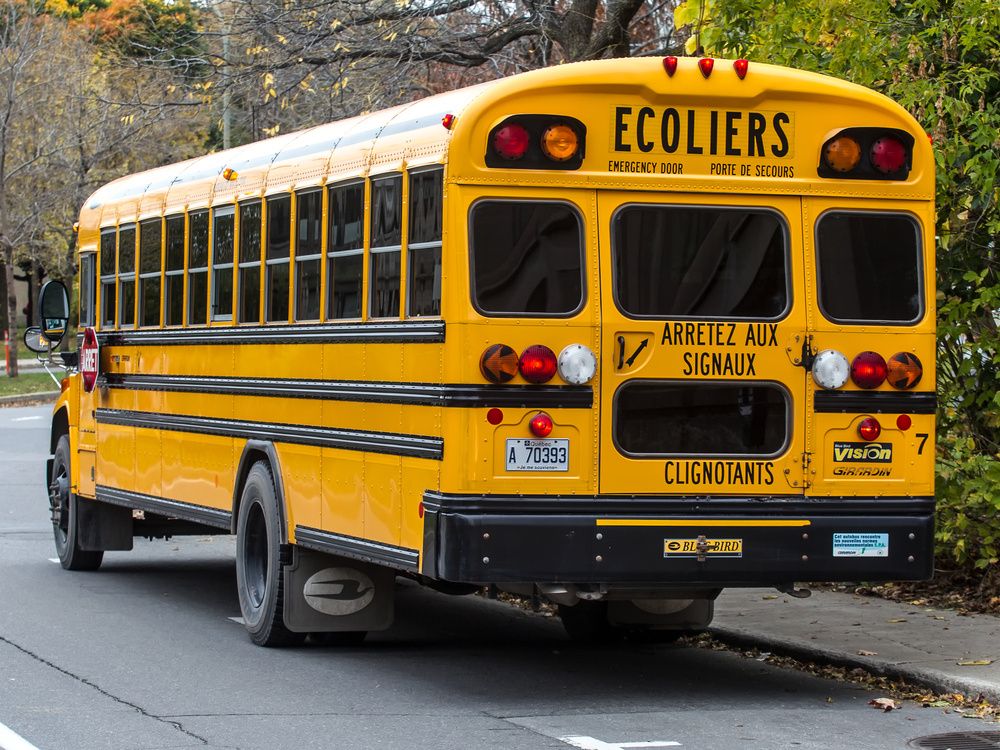 Quebec appoints negotiator to help stalled school bus contract talks
"The important thing is (that the contracts) are all signed before the start of the school year," said the Minister of Education, Jean-François Roberge.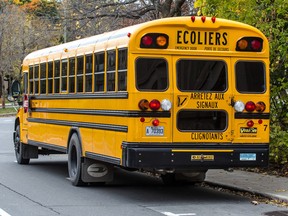 Content of the article
QUEBEC CITY — With the start of the new school year fast approaching, several school service centers have still not reached an agreement with school bus drivers, which has led the government to appoint a negotiator.
Content of the article
The Ministry of Education announced on Wednesday the appointment of Claude Sauvageau as negotiator "to guarantee reliable and safe transportation service to all students in Quebec".
Discussions are still ongoing between the government and the Federation of Bus Carriers to facilitate contract renewals. A meeting was to take place on Wednesday between representatives of the carriers and Sauvageau, confirmed the Minister of Education Jean-François Roberge.
"We're really kicking things into high gear," Roberge told reporters. "We are entering a major blitz and I am convinced that we will find a solution."
Sauvageau's mandate will be to "rally the parties towards a common position," the statement said. It will also act as support for school service centers and school boards that are engaged in a "negotiation sprint" with carriers.
Content of the article
Roberge denied having let the file drag on when the start of the school year is imminent.
"We started in May, in the spring, to negotiate with the carriers. Several contracts have already been signed. There are contracts signed every day," he said, noting that less than half of the agreements remain to be settled.
"The important thing is (that the contracts) are all signed before the start of the school year," said Roberge, refusing to reveal the exact number of agreements still pending.
According to the ministry, several student transport contracts expired on June 30 and renewals have been slow for several reasons, including inflation, which affects companies' operating costs, and a labor shortage. , which may result in service interruptions in some Regions.
Content of the article
The Federation of School Service Centers of Quebec (FCSSQ) says it is ready to "deploy contingency measures". While the possibility of postponing the start of the school year or offering remote learning has been ruled out, some have suggested that public transport could be used or that daycare services could be offered to allow parents to drop off their children and to come back for them.
The FCSSQ claims that each school day without a bus saves approximately $5 million, which gives service centers the possibility of financing alternative measures.
In its press release, the federation said it was satisfied with the appointment of Sauvageau and said it was "reassured" by the continuation of the negotiations. She hopes that these measures taken by the Government of Quebec will allow "to conclude contractual agreements with the carriers according to the available budget".