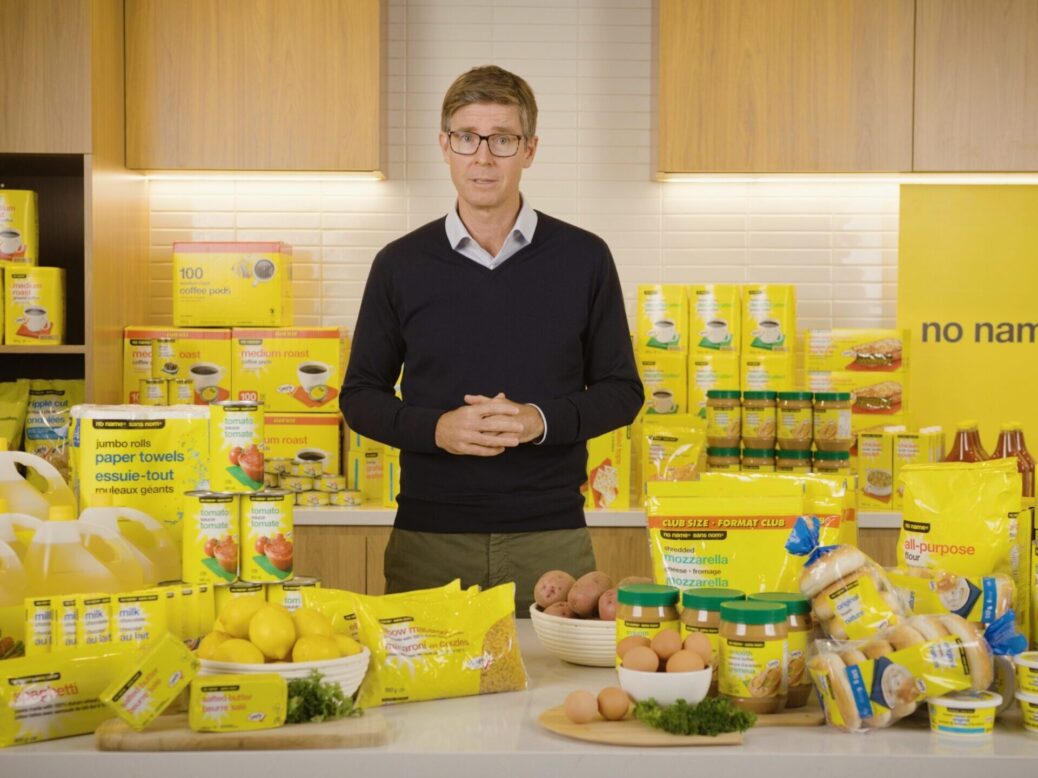 Loblaw has frozen private label prices amid high inflation in Canada for decades
The prices of more than 1,500 own-brand food and drink products will be frozen until the end of January at Canadian retail giant Loblaw.
Amid double-digit food inflation in Canada, prices on all items sold under Loblaw's no-name private label will be frozen until January 31.
No Name is a low-cost Canadian brand launched in 1978 that sells household basics, like bread and eggs, with a distinctive yellow brand.
The price freeze includes all beverage SKUs sold under the No Name brand, including soft drinks and mixers.
Loblaw's move comes amid double-digit food inflation, with prices for food purchased from stores in Canada rising 10.8% in August. It was the fastest rate since 1981, when inflation was 11.9%. August figure compared to 9.9% in July – September data not yet available.
Canada's consumer price index rose 7% in August, a slowdown from its 7.6% rise in July. Statistics Canada said this was "largely due to lower gasoline prices in August compared to July."
Condiments, spices and vinegars rose 17.2% in August compared to the same period last year, bakery products by 15.4%, fresh fruits by 13.2% and dairy products by 7. .0%.
Loblaw Chairman and President Galen Weston said, "Anyone who regularly visits the grocery store knows that over the past year the cost of food has increased rapidly. Maddeningly, much of this is beyond our control.
"That's why, to help Canadians curb food inflation, we're focusing on what's within our control.
Loblaw is Canada's largest food retailer. It recorded a profit of 12.85 million CAD (9.37 million USD) in its second quarter results in June.
No Name items are sold in its 2,400 stores, including Loblaws, Zehrs and Real Canadian Superstore.