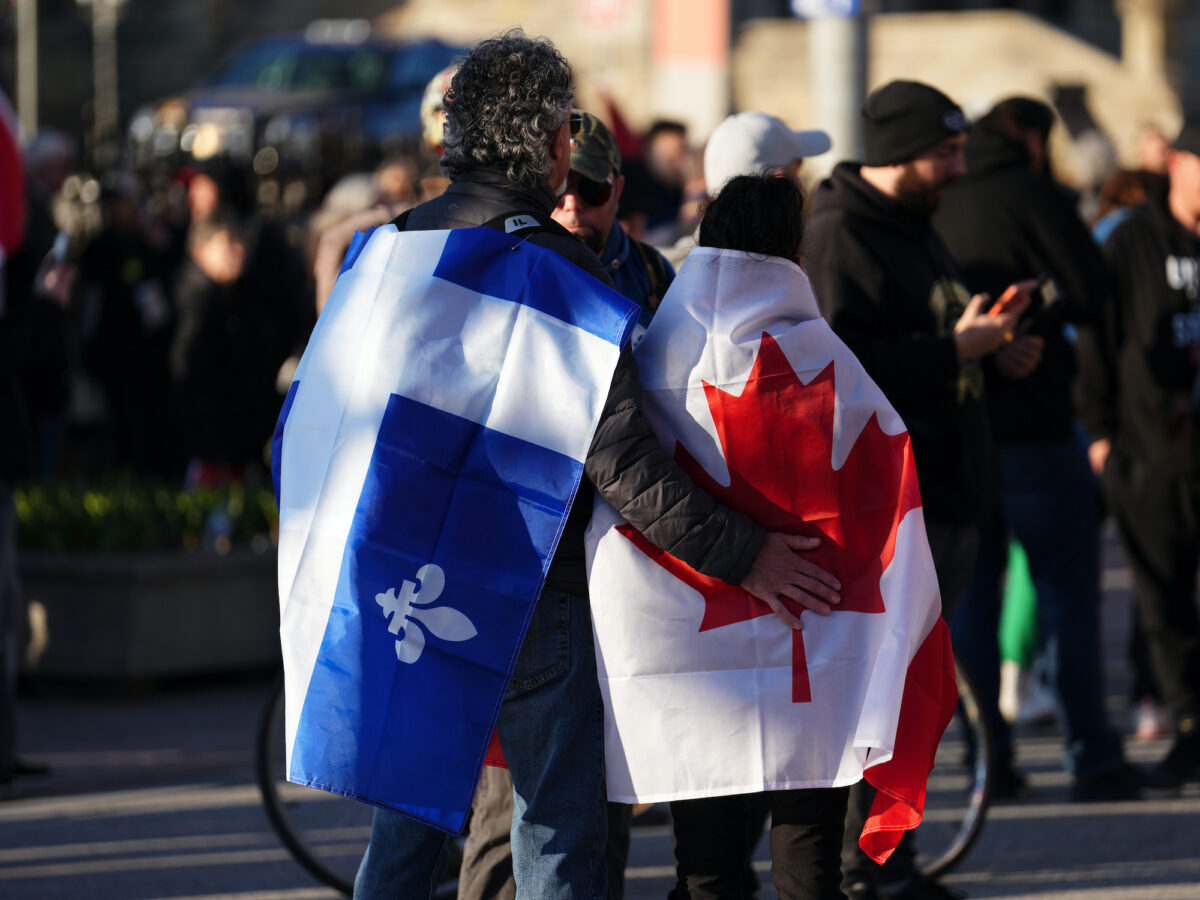 Liberals used Emergency Measures Act to end convoy protests to suppress support in party's 'home base' in Quebec, says Preston Manning
Former Reform Party leader Preston Manning said one of the reasons the Liberal government invoked the Emergencies Act to end the convoy protests was because it realized that much of the support for the protests came from Quebec, the Liberals' "home base". "
"I can't prove it. But it seems to me that politically the Liberals don't care if they drive a whole bunch of people in western Canada crazy, they won't vote for them anyway. But I think when they started to see this support coming from Quebec, … it worried them to the point that it was probably a factor, that "we had better put an end to this, and the Measures Act emergency is one way to do it," Manning told The Epoch Times.
Manning, who was a former opposition leader, says the Liberal Party is "fundamentally a Quebec-based party" and therefore very sensitive to anything that might upset their support base there.
He says the Liberals were concerned about the scale of protests and arrests of Quebec supporters, and so they sought to put a quick end to the movement.
"If they had started to stop [the Quebecers]it would start to have ramifications in their home base in Quebec," Manning said.
During the Freedom Convoy demonstrations in the nation's capital, many people displayed Quebec flags and many vehicles had Quebec license plates.
The trucking convoy movement began as a protest against mandatory COVID-19 vaccine requirements for cross-border truck drivers. The protests drew huge crowds from across the country as convoys of vehicles traveled to Ottawa in late January to protest various COVID-19 mandates and restrictions.
As protesters converged on Ottawa, parked their vehicles near Parliament Hill and set up camp, more protest convoys were launched at several border crossings across the country where protest vehicles were blocking traffic.
On February 14, the federal government invoked the Emergencies Act for the first time since its creation in 1988 to suppress the protests. By then, all border crossings except Emerson in Manitoba had already been cleared. The Emerson border crossing was cleared on February 16 without arrest following negotiations between police and protesters.
In Ottawa, police intensified their attempts to end the protest from February 18. In many cases, protesters encountered riot police wielding batons and tear gas, and in one case mounted police advanced on protesters, knocking down two people, one of whom needed hospital treatment. . With the law's new powers, authorities also ensured that the bank accounts of key protesters were frozen. The emergency powers were revoked on February 23.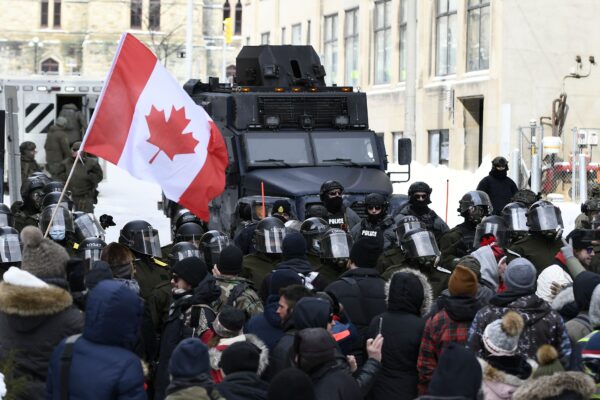 The Liberal government says using the law was necessary to avoid lockdowns, while civil liberties groups such as the Canadian Civil Liberties Association say the threshold to invoke the law has not been met and that using the order to wipe out protests set a bad precedent. .
Manning says the trucking convoy movement was about freedoms, not just the removal of vaccination mandates.
"It's more than just freedom from vaccination warrants for truckers. He was joined by a large number of people who weren't truckers anyway and who were in fact vaccinated. But they saw it as a way to protest against the use of health protection measures to infringe upon constitutionally guaranteed rights and freedoms," he said.
"The big question is whether this aspect of freedom that they represented will just disappear, or if it can be expanded and integrated into something bigger that could actually have a major impact on the next federal election. I think this question is open, but it's the right question to ask.
In a panel discussion at the Canada Strong and Free Networking conference in Ottawa on May 6, Manning said the Freedom Convoy movement has been branded by the Liberal government and "the mass media" as "racist, misogynist, funded by the Americans to overthrow the Government of Canada", which he says he finds "utterly ridiculous.
He thinks Canadians will eventually demand the creation of a "COVID commission," which he says would be a "full-fledged, independent inquiry into the mishandling of the COVID crisis."
"Hopefully what comes out of this is a more realistic picture of what's behind all of this and, going forward, of finding a balance. What is the balance between protecting health and protection of individual rights and freedoms? What is the balance between protecting health and protecting economic sustainability – income and jobs?" Manning said.
"I don't think the government will do very well if this investigation finally takes place. And I think truckers are going to do a lot better than some people think.