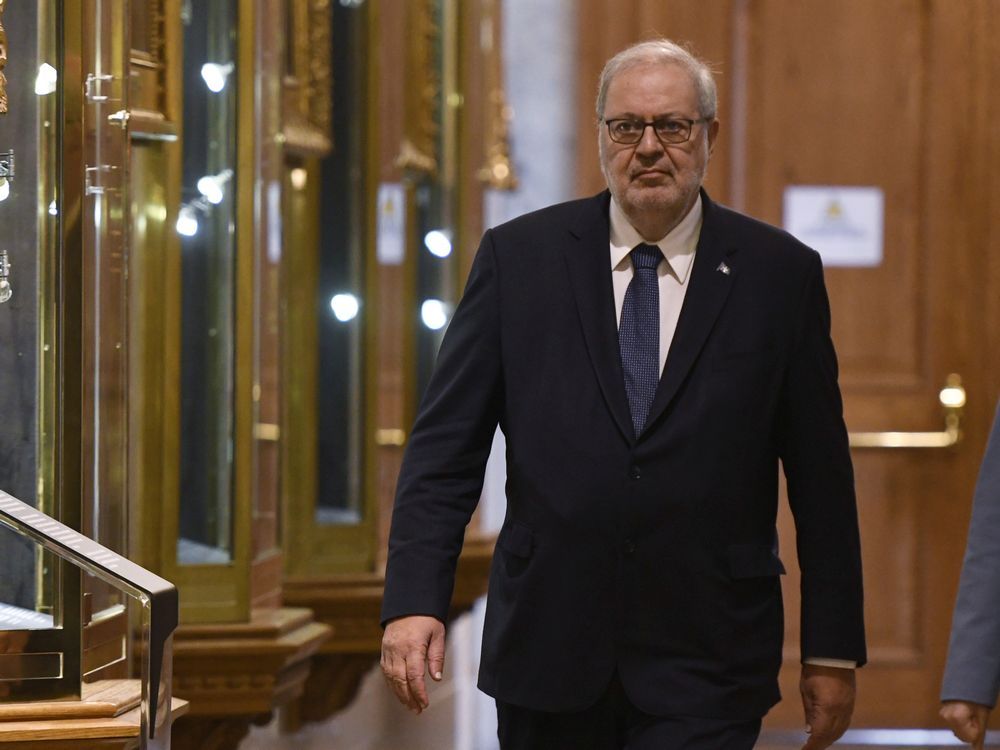 Legault apologizes after a "low blow" on the death of MP Pierre Arcand
Later, the Premier of Quebec tried to calm the waters by insisting that he was actually making a positive comment about Arcand.
Content of the article
QUEBEC CITY — Premier François Legault has apologized for making a bad joke about the death of veteran MP Pierre Arcand.
The incident occurred on Wednesday during question period after Arcand, the member for the riding of Mont-Royal-Outremont, rose to answer a question from the government of the Coalition Avenir Québec.
Off the microphone but within earshot of the opposition and journalists present in the Legislative Assembly, Legault was heard saying: "Isn't he dead?
Furious, Liberal House Leader André Fortin rose to his feet in a flash. He asked Legault to "do the honorable thing" and withdraw the remark. In the uproar, Legault did.
Later, Legault issued an apology in the form of a tweet.
"Pierre Arcand is a friend," wrote Legault. "It was a bad joke. I apologized."
Content of the article
The Liberals, including leader Dominique Anglade, immediately called a press conference to denounce the behavior.
"I'm still in shock," Arcand told reporters. "It was a bad joke, if it was one, but it's just not done. The bottom line is that it's not done.
"I mean I'm in great shape. And as you know, in some societies people of a certain age are highly respected. I'm surprised to see that Quebec, the most important person, the head of government, doesn't seem to be doing that.
" It's worrying. It really is a cheap shot.
Arcand is 70 years old. Legault is 64 years old.
"What was said troubled me deeply," Anglade added. "It's a matter of respect. We can't agree on things but where is the respect?
"It's as if the Prime Minister's arrogance has no limits. But this arrogance, he keeps it off camera. It's when the microphones are off that he allows himself to make such comments.
Content of the article
Liberal MP for Jacques-Cartier Greg Kelley witnessed the whole incident from his seat in the House and was also furious.
"Pierre is a real pleasure to work with," Kelley said later. "He is so respectful and kind to all his colleagues of all political stripes.
"It was a cheap shot that is unwarranted and unbecoming of a Prime Minister."
Later, arriving for a cabinet meeting, Legault tried to sweeten things up by insisting he was actually making a positive comment about Arcand.
"I appreciate it. I find that Dominique Anglade does not use it enough, that she does not give him enough questions to ask. This morning when I saw him finally get up (to ask a question) I am told, well he is not dead, they are finally using him.
"It was positive for Pierre. But it was a bad joke that was frowned upon and I immediately apologized.
First elected in 2017, Arcand served as interim Liberal leader between 2018 and 2020.