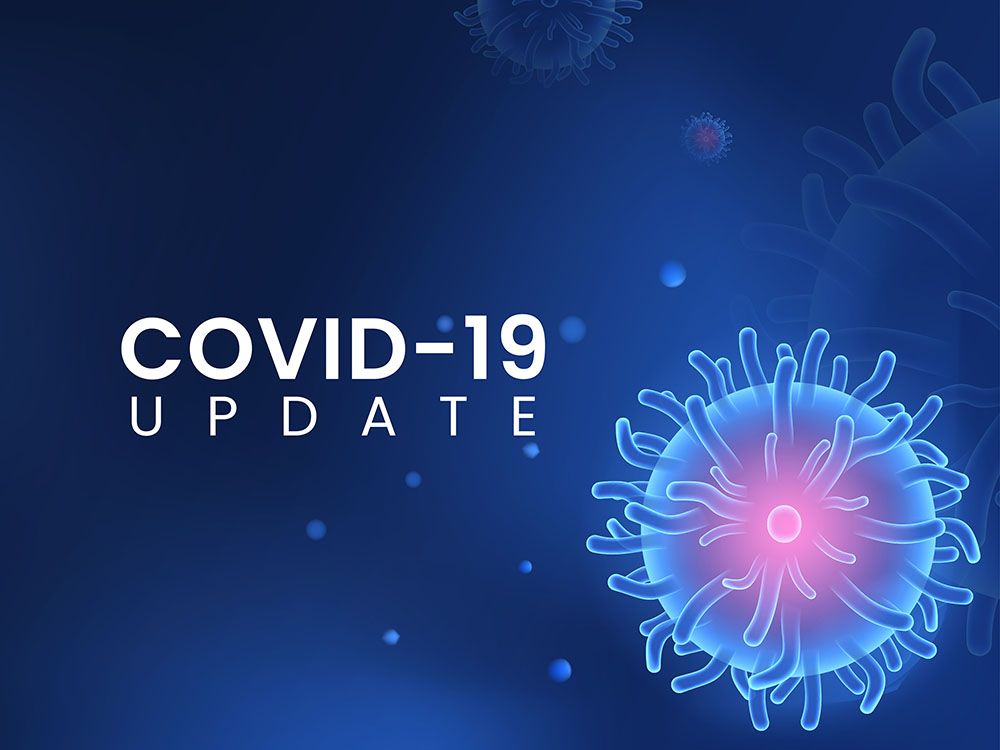 July 25 COVID-19 Update: Here's What You Need to Know
If you land in Toronto, Vancouver, Montreal or Calgary, you may have the misfortune of being randomly selected for a mandatory test.
You should know this as soon as possible, as the notification email is supposed to arrive in your inbox within 15 minutes of the completion of your customs declaration. This email will contain information on where you can get a test.
Random COVID-19 testing returns at major Canadian airports, including YVR
Mandatory random COVID-19 testing for travelers arriving at four major Canadian airports, including YVR, begins today.
The Public Health Agency of Canada (PHAC) says testing will be done offsite. This applies to travelers arriving at Calgary, Toronto, Montreal and Vancouver airports. ", PHAC said in a statement.
Once travelers have completed their customs declaration – including those who qualify as fully vaccinated and those who are not – they will receive an email within 15 minutes if they are selected for mandatory random testing .
Random testing was suspended on June 11 as a "temporary measure" to coordinate the operation of offsite testing.
– National post
Saskatchewan to begin vaccinating children under 5 against COVID-19
Saskatchewan says it will offer COVID-19 vaccines to children under five starting Friday.
On Wednesday, health officials said the province received 13,000 doses of Moderna's Spikevax vaccine for children aged six months to five years.
They said that due to limited supply, the province is opening appointments first to those at high risk of severe COVID-19 outcomes.
Parents who have an immunocompromised child can book the vaccine from Thursday along with other children from the same household who are eligible.
Appointments for everyone else open Friday, when injections begin to be given.
Last week, Health Canada authorized the use of Spikevax for children, making it the first vaccine authorized for this age group.
— The Canadian Press
Quebec reports more than 2,000 hospitalizations for the first time since May
Quebec is reporting more than 2,000 COVID-19 hospitalizations for the first time since early May.
The health department also reports 14 more deaths attributed to the new coronavirus and an increase of 97 COVID-19 patients.
Officials say 2,057 people are hospitalized with the disease after 273 patients were admitted in the past 24 hours and 176 discharged.
Fifty-seven COVID-19 patients are in intensive care, an increase of two from the previous day.
Read the full story here.
— The Canadian Press
Albertans over 18 will soon be able to start booking a fourth COVID-19 vaccine
Albertans over the age of 18 will soon be able to reserve their fourth dose of the COVID-19 vaccine.
Alberta Health said in a news release that adults can start booking their second booster on Wednesday, as long as five months have passed since their first booster.
He said the expanded availability will give residents more choices to protect against COVID-19 during a time of increased community transmission.
"Vaccines remain essential to reduce your risk of serious consequences and protect our health care system," Health Minister Jason Copping said in the statement on Tuesday.
— The Canadian Press
CDC approves more traditional Novavax COVID vaccine for adults
American adults who have not yet received COVID-19 vaccines should consider a new option from Novavax — a more traditional type of vaccine, health officials said Tuesday.
Regulators last week authorized the nation's first so-called protein vaccine against COVID-19, but the final hurdle was a recommendation from the Centers for Disease Control and Prevention.
"If you've been waiting for a COVID-19 vaccine built on different technology than previously available, now is the time to join the millions of Americans who have been vaccinated," CDC director Dr. Rochelle Walensky said in a statement. . , endorsing an earlier decision by an influential advisory committee.
Most Americans have already received at least their first COVID-19 vaccines, but CDC officials said between 26 million and 37 million adults have not received a single dose — the population Novavax will target for the moment.
– The Associated Press
Younger Canadian men less likely to take pandemic precautions amid seventh wave: poll
Canadians' concern about an impending wave of COVID-19 is split across generations and gender, with men under 55 less worried about contracting the virus and less likely to wear masks or take precautions, according to a new poll.
The Angus Reid Institute poll, released on Tuesday, found that 68% of Canadians aged 55 and older are more worried about getting sick, compared to 44% for those aged 35 to 54 and 43% for those aged 18 to 34. year.
Older Canadians are more likely to have experienced severe impacts from COVID-19 infection, which would lead to heightened personal concern about the possibility of contracting the virus, the nonprofit institute noted: " However, the gap in concern between 35-54-year-olds and people over 55 has never been wider than it is now.
Read the full story here.
-Cheryl Chan
Two in three vaccinated in British Columbia are ready for a booster, but vaccine skepticism is high
According to a new survey from the Angus Reid Institute, two out of three vaccinated British Columbians are willing to receive a COVID-19 booster shot as soon as they are eligible for it – among the highest rates in Canada.
While 66% of BC residents who have received at least two doses say they would be willing to receive another injection when offered, the Canadian average is just over 60%. There are also many skeptics about the effectiveness of vaccines in the province, and our neighbors to the east are even more reluctant.
Nine percent in British Columbia say they are unvaccinated, which is about the national average, compared to 16% in Alberta, the highest unvaccinated rate in the country.
Read the full story here.
—Joseph Ruttle
---
What are BC's current public health measures?
MASKS: Masks are not required in indoor public places, although individual businesses and event organizers may choose to require them.
Masks are also encouraged but not required on public transit and BC Ferries, although they are still required in federally regulated travel spaces such as trains, airports, and airplanes, and in travel establishments. Health care.
GATHERINGS AND EVENTS: There are currently no restrictions on gatherings and events such as personal gatherings, weddings, funerals, worship services, exercise and fitness activities, and swimming pools. There are also no restrictions or capacity limits on restaurants, pubs, bars and nightclubs; and no restrictions on sporting activities.
NURSING HOMES: There are no capacity restrictions for visitors to long-term care facilities and assisted living facilities for the elderly, however, visitors must show proof of vaccination before visiting. Exemptions are available for children under 12, those with a medical exemption, and visitors attending compassionate end-of-life visits.
Visitors to homes for the aged are also required to take a rapid antigen test before entering the facility or be tested upon arrival. Testing exemptions are available for people presenting for compassionate visits or end-of-life care.
---
How can I get vaccinated in British Columbia?
Anyone living in British Columbia who is eligible for a vaccine can get one by following these steps:
• Register online at gov.bc.ca/getvaccinated to schedule an appointment in your community.
• Or, if you prefer, you can register and then go to a walk-in clinic in your health authority.
• The system will notify you when it is time to take your second dose.
• The same system will also alert you when it is time to give your booster dose.
---
Where can I take a COVID-19 test?
TEST CENTERS: British Columbia's COVID-19 Test Collection Centers are currently only testing people with symptoms who are hospitalized, pregnant, considered high risk, or who live/work with high risk people. You can find a test center using the BC Center for Disease Control's test center map.
If you have mild symptoms, you don't need a test and you should stay home until your fever is gone. Those without symptoms do not need testing.
RAPID HOME ANTIGEN TESTS: Eligible British Columbians over the age of 18 with a personal health insurance number can visit a pharmacy to receive a free take-home test kit containing five rapid COVID-19 antigen tests.
---
More news, fewer ads, faster loading times: Get unlimited, lightweight access to the Vancouver Sun, The Province, National Post and 13 other Canadian news sites for just $14/month or $140/year. Subscribe now through The Vancouver Sun or The Province.