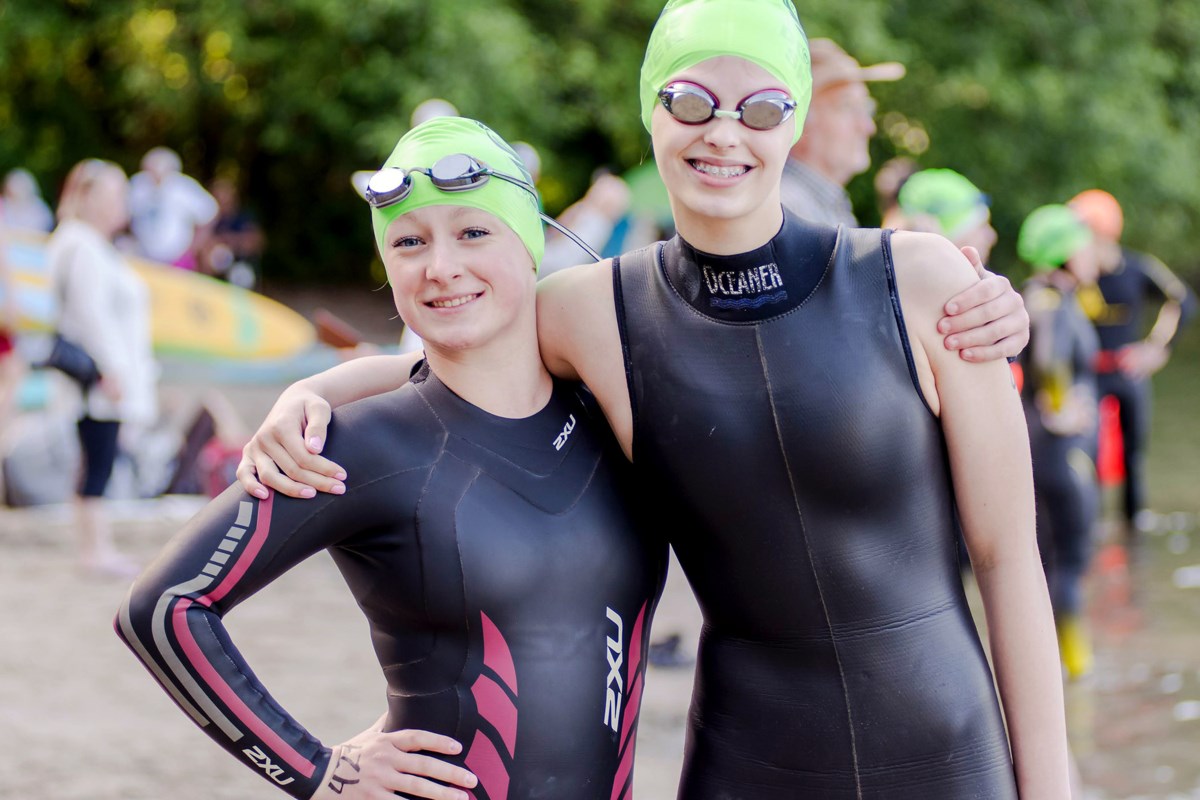 British Columbia's future lifeguards take their skills to Quebec
Caitlyn Fowler is turning her passion for open water swimming and her desire to be a lifeguard into an opportunity to compete in the Canadian Surf Lifesaving Championships this weekend
Caitlyn Fowler has found a unique way to combine her love of open water swimming with her desire to become a waterside lifeguard, and she's taking the 14-year-old to Quebec this weekend to compete in the Canadian Swimming Championships. surf rescue.
The Winskill Dolphins member discovered the life-saving sport through competitive swimmer friend Abigail Skinder last summer and was immediately taken with the sport.
"At that time, I had been watching lifesaving shows at Bondi Beach in Australia," Fowler shares, "and what I experienced on the beach that first day of lifesaving camp reminded me of those shows. was exhilarating!"
The sport of lifesaving is the only known sport in the world where participants first learn the skills for humanitarian purposes and then use them in competition. Beach skills include surfski paddling, recumbent paddle boarding, ocean swimming, and beach running. Competitors also learn how to work as a team to complete a rescue.
Over the past month, Fowler has been hitting the Locarno Beach in Vancouver to hone those skills. Now, a small group of athletes from the Pacific Swim Academy Sport Lifesaving Club are poised to make history as the first junior team from British Columbia to compete in the Canadian Surf Lifesaving Championships that start on Friday.
Athletes follow in the footsteps of former senior national team members, including Shannon Bell, Anita Chevalier and James Thesiger, who have all helped this next generation develop their lifesaving skills.
Fowler will be joined in Lac-Simon by sisters Abigail and Anna-Marie Skinder, as well as Andrew Naus and coach Phil Skinder.
Challenging against the top lifesaving athletes in the country, the four teens aim to return as ambassadors focused on reviving the sport of lifesaving in British Columbia while encouraging other young people to consider lifesaving and teaching. swimming as a worthwhile activity.
But for now, the local athlete's focus is on representing her team, her community and her province to the best of her abilities while in Quebec.
"I have no idea what the competition will be like," muses Fowler, "but hopefully all my open water swimming experience will put me in a strong position to do well."
For Fowler, the highlight will be the Oceanwoman event.
"Think triathlon, but with the disciplines of open water swimming, surfski paddling and recumbent paddleboarding," she added. "I can't wait to see how all my preparation will fall into place for this cool event!"