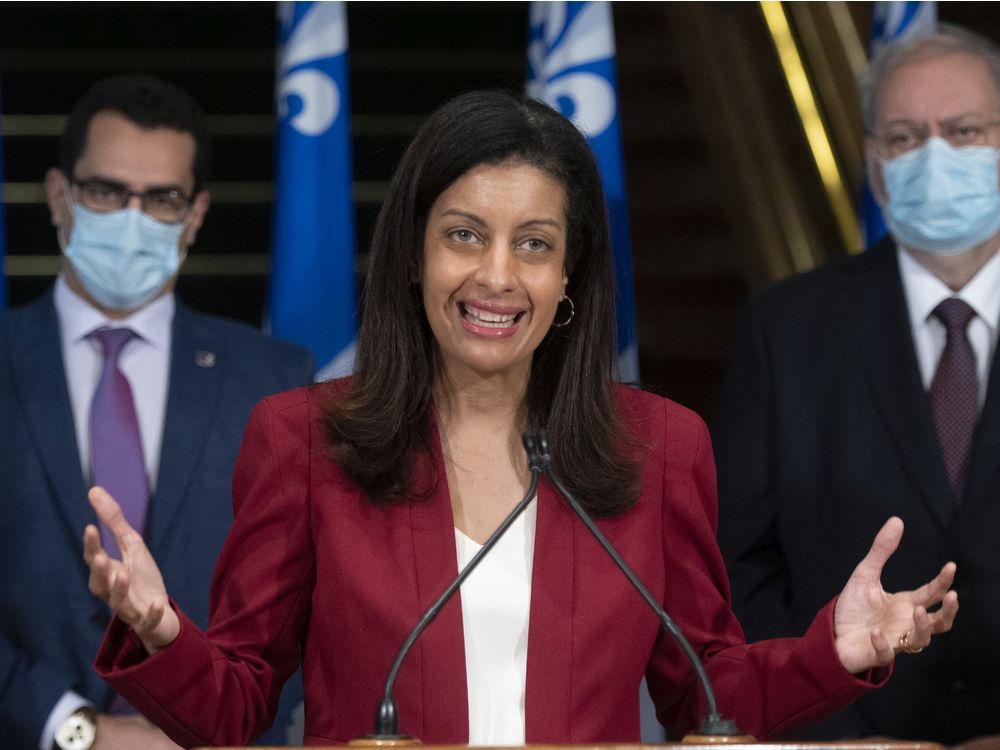 Anglade: Liberals would scrap tunnel project and instead spend on health and education
"A hole in the river is 10 billion dollars, and it is 10 billion dollars light years away from the priorities of Quebecers."
Content of the article
QUEBEC CITY — If the Liberal Party of Quebec forms government after the October election, leader Dominique Anglade says the billions of dollars earmarked for a tunnel between Quebec and Lévis will instead be spent on education and health care.
Content of the article
The tunnel project, a third fixed link between the two shores in the provincial capital, is estimated at 10 billion dollars.
"Every dollar would go into health and education," Anglade told a caucus meeting to prepare for the next parliamentary session. "As for the $10 billion, we can agree that with all the cost increases we've had in recent years, we can expect that amount to be more than met."
The government of Prime Minister François Legault has pledged to inaugurate the two-level tunnel project by the end of this term, before the election.
The Liberals, in favor of Premier Philippe Couillard's project, rejected the model proposed by the Coalition Avenir Québec. Now they have rejected the idea of ​​a third fixed link.
Content of the article
"A hole in the river is $10 billion, and it's $10 billion light years away from Quebecers' priorities," Anglade said, noting that people's priorities have shifted.
"We need to invest in our people, so kids never have to wear toques and mittens to study again (due to the need to ventilate classes in the winter), so ER never closes or that people don't have to wait for surgeries.
The Liberal Party won only one seat in the capital region in 2018 and lost it in a by-election the following year. When asked if the policy could further alienate area voters, Liberal MP Marwah Rizqy said the plan was not unanimous in Quebec.
"You're talking to people from Quebec and no, it's not acceptable," she said.
The party would continue to invest in improving existing road infrastructure in the area, including approaches to existing bridges to the west of the city.
Rizqy said the CAQ minister responsible for the region, Geneviève Guilbault, has yet to deliver on her promise to improve approaches.
She also said the increase in remote working has affected traffic and further mobility studies are needed.